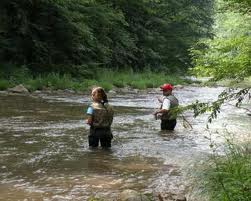 The White Buffalo Fly Shop not only sells the products that'll get you fishing like the pros, but they will provide you with a guided fishing adventure and give you a chance to use them.  Tours are local to the Wilson, KS area and can be tailored to fit your schedule.  Tours are offered in blocks of multiple days or weeks, as much or as little as you would like to fish.  If your thinking about a multi day or week visit, we have a lodge, that will accomidate 12, right here in Wilson that will be available to provide a quiet outdoors themed get away.  Make sure you have plenty of room in your deep freezer at home, because we WILL catch plenty of fish!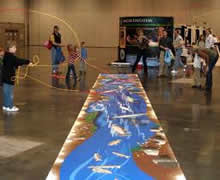 We also offer classes for thoes that may not be as well versed in fly fishing, We'll get anyone catching fish in less than an hour.
Contact us as soon as possible to ensure your dream tour is booked and reserved, spring and fall months fill quick!